Bishop Park Campground / Bishop Creek Canyon
Campground Name: Bishop Park Campground Area: Bishop Creek Canyon
Administered by: White Mountain Ranger District (760) 873-2500.
Elevation: 8,400
Season Length: 5/15-10/29 - subject to weather conditions
Contact: Inyo National Forest. http://www.fs.fed.us/r5/inyo/ 760-873-2400; White Mountain Ranger District (760) 873-2500.
Number of sites: 21
Fee: $16.
RV sites: Yes RV's up to: 22 No Hook-ups: Garbage: containers
Toilets: Flush Water: Yes Picnic tables and fire grills
Nearest town: Bishop
Nearby facilities: Bishop
Nearby fishing: South Lake, Bishop Creek, Sabrina Lake, North Lake
Reservations: Reservations are accepted only for group reservations. For reservable campsites, contact the National Recreation Reservation Center at http://www.recreation.gov or call them at 1-877-444-6777.
Additional information: Pets must be kept on a leash. Please note that the dates and prices below are subject to change and reflect 2007 data. If listed, the campground opening dates are approximate due to weather conditions.
Directions: From Highway 395 in Bishop, turn left (west) on Line Street (Highway 168) and drive 15 miles to the campground.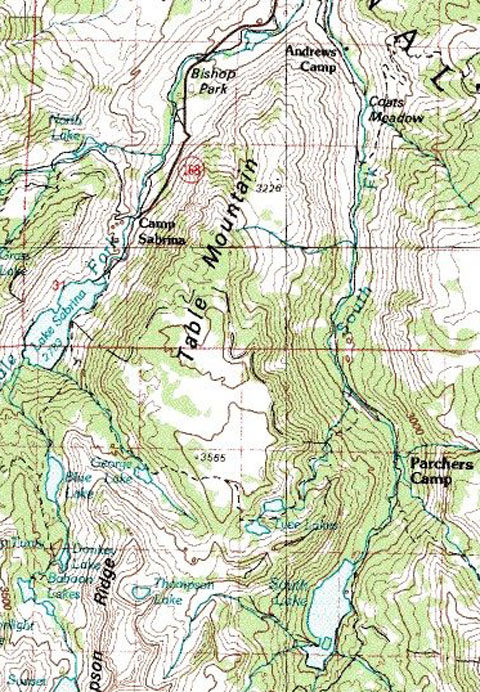 Map courtesy of mytopo.com.