Kinney Reservoir and Kinney Lakes / Highway 4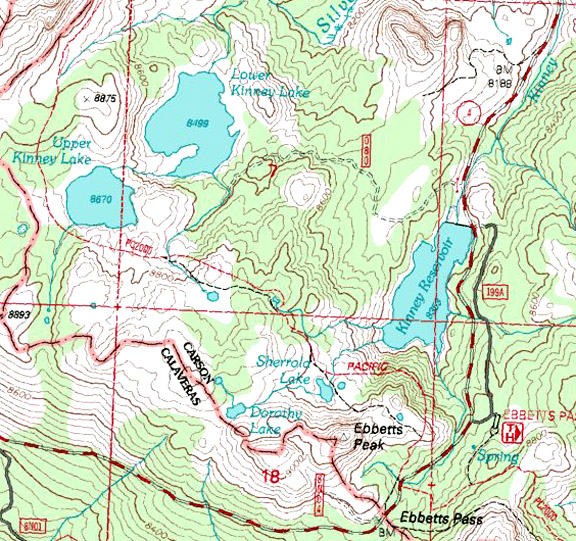 Elevation:
Road condition: Paved
Day hikes to fishing: Lower and Upper Kinney Lakes
Region: Just east of Ebbetts Pass on Highway 4
Description of Kinney Reservoir: Kinney Reservoir sits right along Highway 4 and offers good bank fishing for stocked rainbows averaging ten inches. The reservoir is also home to some small brook trout. Kinney Lakes are a short distance away.
Lake size:
Closest town or supplies: Markleeville
Contacts:
Facilities: None
Nearest campground: Bloomfield Campground, Highland Lakes
Boating:
Fishing season: General season
Tips:
Favorite lures or bait:
Favorite fly patterns:
Stocking information: Kinney Reservoir is stocked annually with 3,000 rainbows and 2,000 fingerling brook trout. Upper and Lower Kinney Lakes, a short hike away, are planted with fingerlings each year.
Additional information:
Nearby fishing: North Fork Mokelumne River
Directions: From Highway 395, turn left at the junction with Highway 89 and proceed to the junction with Highway 4. Turn west on Highway 4 and drive ***