Campground Name: Reversed Creek Campground Area: June Lake Loop / Lee Vining
Administered by: Inyo National Forest.

http://www.fs.fed.us/r5/inyo/ 760-873-2400
Elevation: 7,600
Season Length: 5/15-10/31 subject to weather conditions
Contact: Mono Basin Scenic Area Ranger Station & Visitor Center 760-647-3044
http://www.monolake.org/visiting/index.html
Number of sites: 17
Fee: $15.
RV sites: Yes RV's up to: 30 feet Hook-ups: Garbage: containers
Toilets: Flush Water: Yes Picnic tables and fire grills
Nearest town: June Lake Village, Lee Vining
Nearby facilities: Lake resorts and June Lake Village
Nearby fishing: The lakes and creeks along June Lake Loop.
Reservations: No
Additional information: Pets must be kept on a leash. Please note that the dates and prices below are subject to change and reflect 2008 data. If listed, the campground opening dates are approximate and subject to weather conditions.
Directions: From Highway 395 north to the southern junction of state highway 158, turn west on Highway 158 and drive three miles to the Reversed Creek Campground, which is across the street from Gull Lake.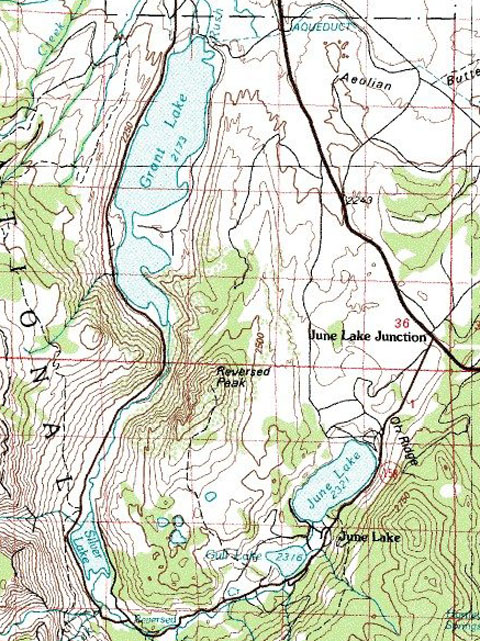 Map courtesy of mytopo.com.