Silver Creek / Highway 4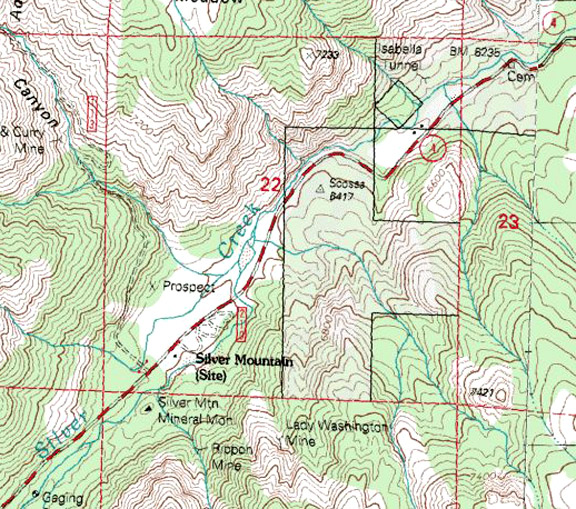 Map courtesy of mytopo.com



Road condition: Paved
Region: Between Ebbetts Pass and the Junction with Highway 89
Drainage: East Fork Carson River
Description: This tiny, five-mile creek is shrouded in brush, willow brambles and granite rocks and boulders, which provide small pocket water. Casting is most difficult along the creek for its entire course. Just penetrating the thicket to poke and probe makes this a challenging little creek. For that reason most anglers pass by heading for larger water. It is, however, generously stocked particularly above or below bridge crossings. Scratches, hats knocked off, fly line snags and the difficulty of bringing in a fish are certainly worthwhile when you stick a dark and wild rainbow over ten inches.
Species: Stocked rainbows
Closest town or supplies: Markleeville
Contacts: Alpine Fly Fishing, 14841 Highway 89, Markleeville, CA 96120, (530) 542-0759 0r (530) 694-2562.
Nearest campground: Silver Creek Campground
Fishing season: General season
Tips:
Favorite lures or bait:
Favorite fly patterns:
Stocking information: 3,000 10-12-inch rainbows
Nearby fishing: East Fork Carson River, Wolf Creek
Additional information:
Directions: : From Highway 395, turn left at the junction with Highway 89 and proceed over Monitor Pass to the junction with Highway 4. Turn left on Highway 4 and drive *** ___ *** miles to***