Indian Creek Reservoir / Highway 89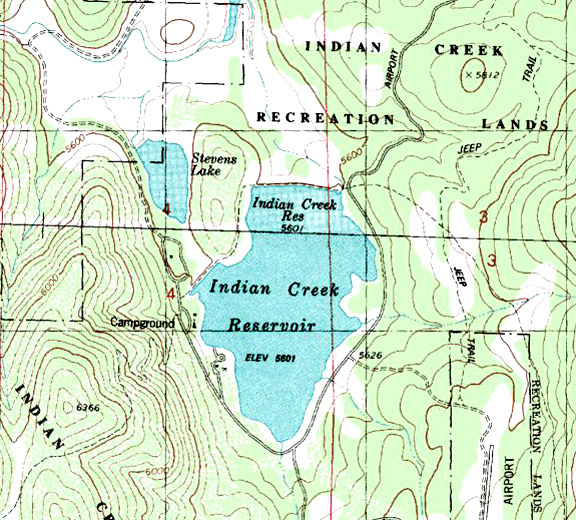 Elevation: 5,600
Road condition: Paved
Region: Highway 89 north of Markleeville
Description: Indian Creek Recreation Reservoir is a popular destination for Nevada residents, especially on weekends. In addition to the campground, the developed BLM recreation site offers an environmental study area and numerous hiking trails to Curtz Lake, to the East Fork Carson River and to the Carson River.
Lake size: 160 acres Depth: Species: Stocked rainbows
Closest town or supplies: Markleeville
Contacts:
Facilities: Lodge, marina, grocery store, bait and tackle, coin-laundry, coin-showers, RV campground
Nearest campground:
Boating:
Fishing season: General season
Tips:
Favorite lures or bait: Trolling is by far the most popular fishing method. The reservoir is not known for good fishing throughout the season.
Favorite fly patterns:
Stocking information: 15,000 fingerling rainbows yearly
Additional information:
Nearby fishing: Carson River
Directions: : From Highway 395, turn left on Highway 89 and drive _____miles to Markleeville. Continue another four miles to Airport Road and drive another four miles to Indian Creek Reservoir. Veer left and continue to the campground on the west side of the lake.