Indian Creek BLM Campground / Highway 89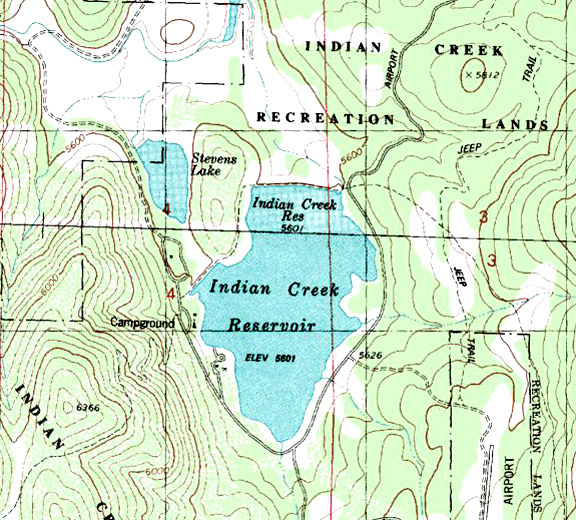 Map courtesy of mytopo.com

Area: Markleeville area
Bureau of Land Management
Administered by: Carson City Field Office, (775) 885-6000
Elevation: 5,600
Setting: Surrounded by ponderosa and Jeffrey pines on the west shore of Indian Creek Reservoir, the campground is a first-come, first served campground with paved loop roads and a facility for hot showers.
Season Length: Subject to weather conditions, late April to early October
Number of sites: 19 (10 walk-in sites for tents only and one group tent site, which requires a reservation.)
Fee: $20 and double sites are $32. Walk-in sites range from $14 to $20. Add $5 for each additional vehicle.
RV sites: Yes RV's up to: 30-feet No Hook-ups: Garbage: containers
Toilets: Flush Water: Yes Showers: Yes Picnic tables and fire grills
Boat Launch: The maximum speed limit on the lake is 5 mph.
Nearest town: Markleeville
Nearby facilities: Markleeville
Nearby fishing: The 160 acre lake offers fair trout fishing. Nearby is the Carson River.
Reservations: No
Additional information: Pets must be kept on a leash. Please note that the dates and prices above are subject to change and reflect 2007 data. If listed, the campground opening dates are approximate due to weather conditions. Dead and down wood may be gathered from BLM lands for campfires.
Directions: From Highway 395, turn left on Highway 89 and drive _____miles to Markleeville. Continue another four miles to Airport Road and drive another four miles to Indian Creek Reservoir. Veer left and continue to the campground on the west side of the lake.