Long Point Campground / Antelope Lake
Area: The campground is located at the southern end of the lake on a peninsula.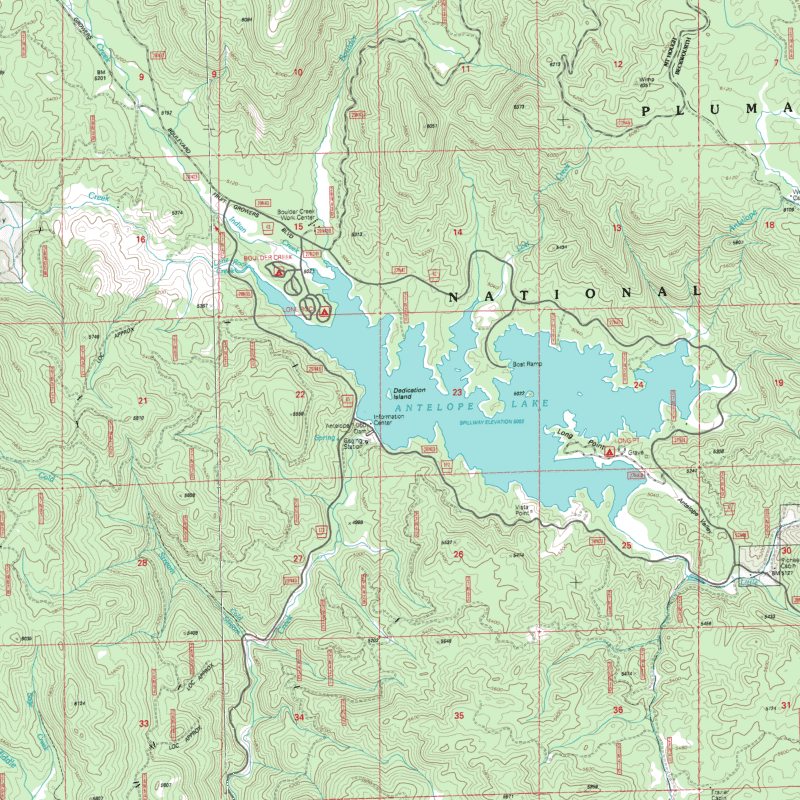 Plumas National Forest
Administered by: Mount Hough Ranger District (530) 283-0555
Setting: Conifer lined lake
Elevation: 5,000
Season Length: Subject to weather conditions, May through early September
Number of sites: 38 (four group sites, each accommodating up to 25 people)
Fee: $18-20; $5 for each additional vehicle
RV sites: Yes RV's up to: 30 Hook-ups: Garbage: containers Pack-it-out!
Toilets: Vault Water: Yes Picnic tables and fire grills / pits
Nearest town: Susanville
Nearby facilities: Sanitary Dump Station, boat launch and grocery store
Nearby fishing: Indian Creek
Reservations: Yes (fee)
Additional information: Pets must be kept on a leash. Please note that the dates and prices below are subject to change and reflect 2007 data. If listed, the campground opening dates are approximate due to weather conditions. For reservable campsites, go on line at www.recreation.gov or phone toll free at 877-444-6777.
Directions: From Highway 395 at the junction with Highway 70, drive ___ miles north past Honey Lake towards Janesville. Look for County Road 208 one mile south of Janesville. Look for a sign to Antelope Lake, and turn left on County Road 208. Drive 15 miles to a Y in the road. Turn right one mile to the campground entrance.