Markleeville Campground / Highway 89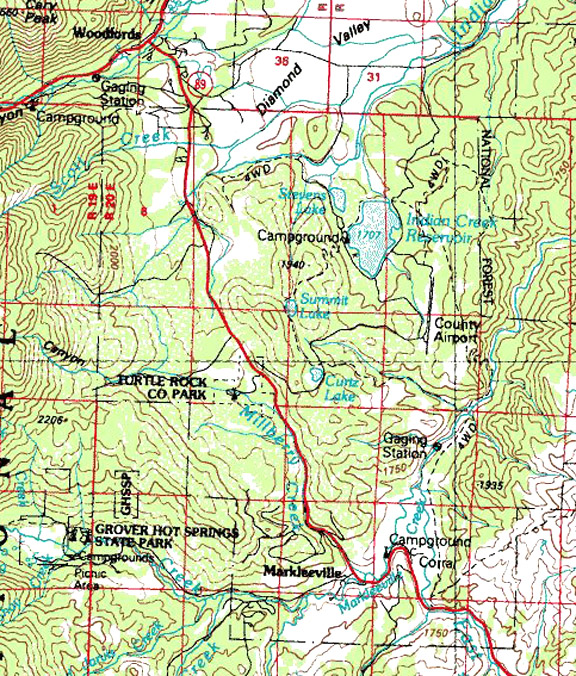 Area: South of Lake Tahoe
Humboldt-Toiyabe National Forest
Administered by: Carson Ranger District (775) 882-2766
Elevation: 5,500
Season Length: Subject to weather conditions, April - September
Number of sites: 10
Fee: $14. Extra vehicle: $5 Day Use: $5.
RV sites: Yes RV's up to: Hook-ups: Garbage: containers Pack-it-out!
Toilets: Vault Water: Yes Picnic tables and fire grills
Bear-proof food storage lockers
Nearest town: Markleeville
Nearby facilities: Markleeville
Nearby fishing: The campground is located on Markleeville Creek, which holds small trout. The East and West Forks of the Carson River, Silver Creek and Wolf Creek offer better fishing opportunities.
Reservations: No
Additional information: The access road to the campground is paved, although the campground road is not. Pets must be kept on a leash. Please note that the dates and prices above are subject to change and reflect 2008 data. If listed, the campground opening dates are approximate due to weather conditions.
Directions: From Highway 395, turn north on Highway 89. Proceed to the town of Markleeville. The campground is ½ mile south of town.